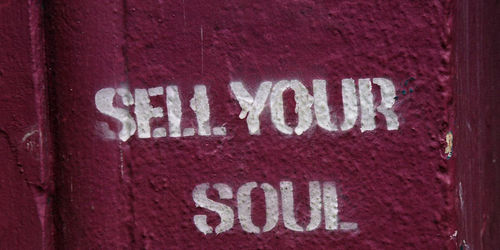 I have never been paid for a tweet. I just wanted to get that out there right away.
This doesn't mean I haven't had offers of a hundred dollars for a single tweet. I've just always refused, believing that the higher moral ground is more important to me and I don't want diminish any social currency I may have.
If this post sounds like gibberish, the back story is that I have over 150,000 followers on Twitter and the growth is only accelerating. With this many followers, I'm getting approached more and more often by people wanting to promote their products. In the past, I have agreed as long as:
It's not a scam
It's a product or app that I genuinely feel has some value
As already mentioned, I don't take kickbacks and in most cases, I don't even receive the product I'm giving away. I would rather see a happy follower, than use that product myself (if they were iPads, the story might be different, heh).
So you may have noticed that I've been running a few giveaways lately and will probably continue to do so. If these are annoying, don't hesitate to let me know.
I really want to hear your opinion on this. Is it annoying? Should I continue? Should I eat a rock?
image/flickr