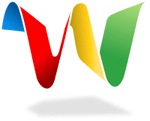 Update: 12/07 – I'm out of invites. Sorry, if you didn't get one.

Somehow I stumbled into almost 40 invites. I'm going to give away 30 (have about 20 left).
For those that don't know what this is, check out the Google Wave site for thrilling and exciting content. You can also watch the Developer Preview and shake your laptop in the air when it's over.
Ok, the giveaway.. erm.. the Great Google Wave Invite Giveaway. The rules are:
There are no rules.
Seriously. I don't feel like making people jump through hoops, promote my site, promote my Twitter account, or any other degrading thing (but watch me contradict myself below).
Winners must follow me on Twitter.
I'll follow you back. This is necessary so we can DM account info.
I'll give a couple invites away each day.
Yeah, yeah. So I'm milking it a little, so what.

The Golden Rule:

Leave a comment.
You must use your real email address, this is where I'll send the Wave invite. Your email will not be publicly displayed.