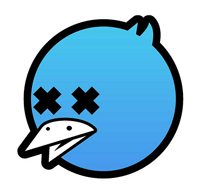 Update: An interesting thing I noticed about the suspension process is that Twitter literally unfollows ALL your friends. And when you are reinstated, they refollow ALL your friends. I would think there would be some kind of suspended flag somewhere to avoid taxing the server like this, but that isn't how they roll. With having just followed 93,000 people in a single day, you can imagine how many DMs I got (19k and climbing).
For reasons unknown, Twitter has suspended my main account, @clatko. I have submitted support tickets but have the feeling those are going straight to /dev/null. I'm so lost without my account, I've gone and done the most faux paus thing possible, appealed to the Twitter developer list. I don't expect a response on there until Monday as usually Twitter devs don't work on weekends.
Come Monday, I'm going to raise the storm of storms to get my account reactivated. I have a pretty strong battle plan and may need to call on my facebook friends and friendfeed subscribers. I'm not going out without a fight.
Oh, look. My account is back. Somebody somewhere must like me.
Thank you!
image infekted.it