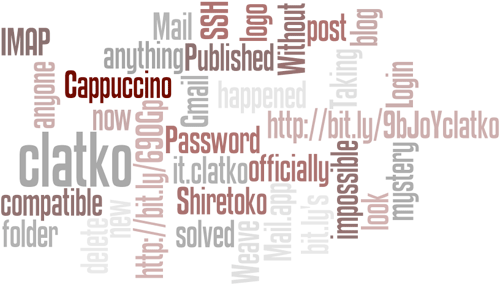 I used wordle.net to generate a tag cloud of my twitstream so you can see the kind of stuff I'm blabbering about on Twitter. I'm usually complaining about something or another – The "All Mail" Gmail folder in Mail.app, Frustration with Kindle for iPhone, The App Store – but sometimes I tweet some useful junk like blog announcements or problem fixes.
I'm working on a couple interesting posts here so don't write me off just yet. You can also subscribe to this blog to get updates.
Hey, like this post? Why not share it with a buddy?
Tweet