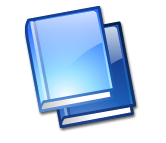 I've added a new "Reading List" section to the main navigation. These are books I'm currently reading and books I've recently finished. I've limited this to technical books so you won't see the fact that I'm currently reading The Snowball: Warren Buffett and the Business of Life by Alice Schroeder.
Lately I've been more into reading articles and that is where you will see the most action – I read several thousand blog/magazine articles a year and I've documented most of them. The political, non-PC, cracked, etc. aren't listed for obvious reasons.
Also, I spend a ton of time watching lectures and documentaries. Most recently, I just finished watching the 200 or so talks on ted.com. There are a ton of mind blowing speakers in this collection and wish to some day attend. If I were to recommend a single video at the moment it would be Larry Brilliant's TED Prize video. Simply brilliant (pun intended).
Now I'm on to the Watergate Scandal for some reason. My mind wanders and I just follow it.